One thing I absolutely love about holidays is being able to enjoy leisurely breakfasts in the morning. Why, just the idea of having a languid breakfast and the prospect of spending the rest of the day exploring makes me wish I could be on holiday forever. On a typical holiday, we would have breakfast at whichever hotel we put up at, but in Shanghai, we plan our own. For brunch that Saturday, we had selected Jean Georges, one of our favourite restaurants.
If you are thinking of the three Michelin-starred Jean Georges of New York City fame, you're spot on. He chose Shanghai to first signature restaurant outside of New York in 2004, and brought with him his internationally-acclaimed French cuisine. The menu in Shanghai has a slight Asian twist, which makes it unique from the one in NYC.
Situated on prime location within the CBD, the restaurant overlooks the Pudong skyline and the Bund. Inside, it is dimly-lit, sprawling and opulent, decked with posh armchairs and couches, floor lamps and heavy scarlet curtains. For a setting like that, I was dressed rather casually but we were there for brunch so no one cared even if I were in shorts. I haven't had the chance to try it out in the evening, but I can imagine that it transforms into this chic, fine dining restaurant where the only sounds you'd hear would be hushed conversations and light clanking of cutlery and, of course, there'd be a dress code.
We were seated by an arched window framing a picturesque view of the Pudong skyline. From the corner of my eye, I could catch glimpses of the Oriental Pearl Tower between the sun's rays streaming in the window (it can rarely be seen in such totality because of the fog/pollution).
I ordered what we went back for – their signature brunch plate. It consists of a large, square plate of perfect eggs Benedict, buttermilk pancakes, smoked salmon on a potato galette and brioche French toast. For the price of 188RMB, I got high-quality pastries, breads, fresh juices, great service, atmosphere and views that people pay top dollar for at dinnertime.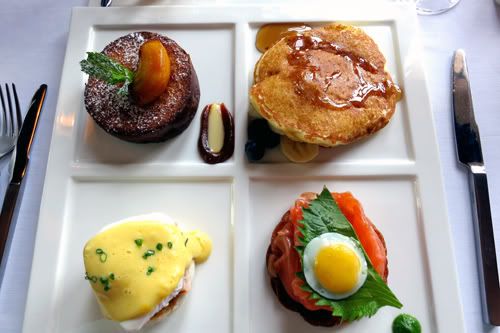 L, with his 'I want to try something different each time I visit a restaurant' mantra, went for a three-course set from their ala carte menu. He selected a crab cake hors d'oeuvre, sirloin steak main and the prettiest almond and chocolate cake with vanilla ice-cream for dessert.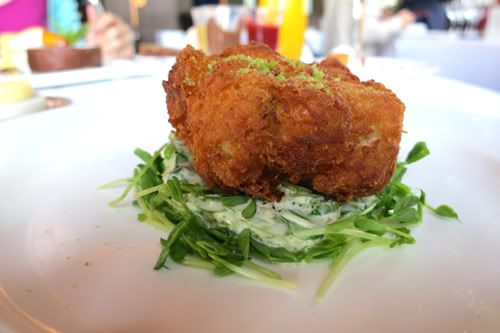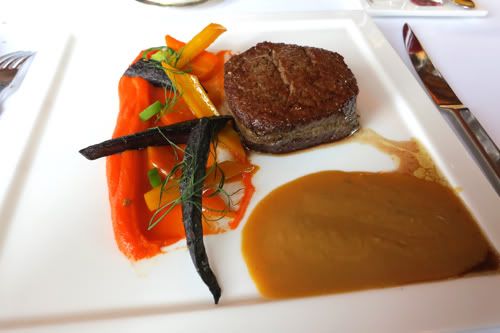 We ended the meal with Jean Georges' standard petit fours arranged on a thin, long silver platter; one of them even had his logo on it.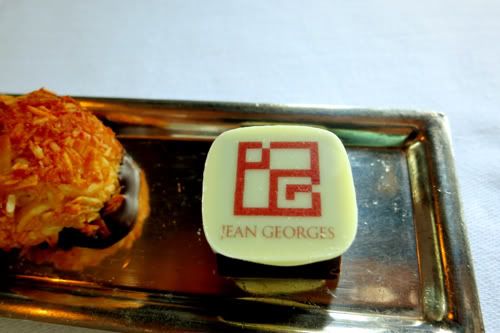 With utterly satisfied bellies, we ambled back out into the sunlight and cool (but polluted) air and spent the next hour taking a slow walk down the Puxi side of the Bund, going snap happy like the hundreds of other tourists milling around that afternoon.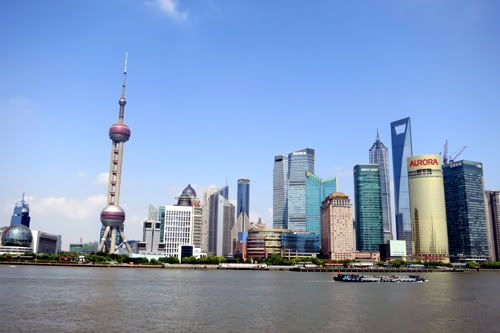 When we've had enough of the sunshine on our faces, we hopped onto a cab and headed back to freshen up. I spent the rest of the day piling on armfuls of clothes and popping in and out of fitting rooms at the H&M outlet near the apartment until dinnertime (I was on a roll there). Thankfully, L shares my love for shopping and is generally a great shopping companion who'd encourage you to "buy everything" if you tell him you're undecided. What a dream husband-to-be :P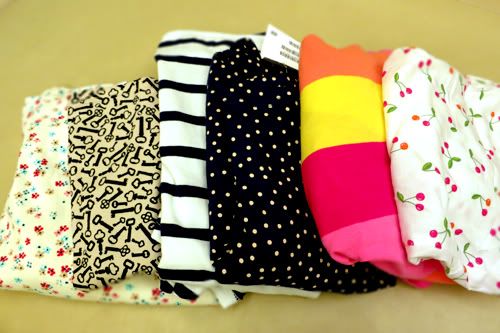 I won't go as far as to say I love Shanghai but I think I should give it credit for its offering of great fine dining restaurants in the best prices. I don't mean cheap, I mean paying a really reasonable price for the quality of ingredients that you get. You'll see what I mean in the next few posts if you haven't already made your own conclusion from my previous travelogues on Shanghai :)

Jean Georges
4/F, No. 3 on The Bund
3 Zhong Shan Dong Yi Lu
Shanghai, China
Tel: +86 21 6321 7733

Read the rest of my Shanghai travelogue:
Part 1 – A Charme-d lunch
Part 2 – Brunch at Jean Georges
Part 3 – The Spice Spirit service
Part 4 – Tang's Cuisine
Part 5 – Brunch at Kommune
Part 6 – Fabulous dinner at 8½ Otto e Mezzo Bombana