So the Friday before (22 July) was my last day at the organisation I've been with for four years.
The day before, I had to make an emergency call to L to pick me up at the office because I had grossly underestimated the amount of stuff I had to lug back with me. Despite fodding off most of my four-year existence to the girls in the aisle we call 'Our Lorong' and throwing away a lot of junk, I still had to cart one box and two paper bags into L's boot.
On my last day, I spent two hours in the morning doing a final handover to my team mate, sent out some e-mails, went for a long lunch, and did my rounds to catch up with everyone I've known. I also bought two dozen cupcakes from Twelve Cupcakes and some gifts for those whom I've worked closely with. During my time there, I've learnt so much and grew, both personally and professionally. I attribute much of my growth to the amazing and supportive people that I've worked with as well as the many opportunities that the organisation has provided me with so I'm really thankful.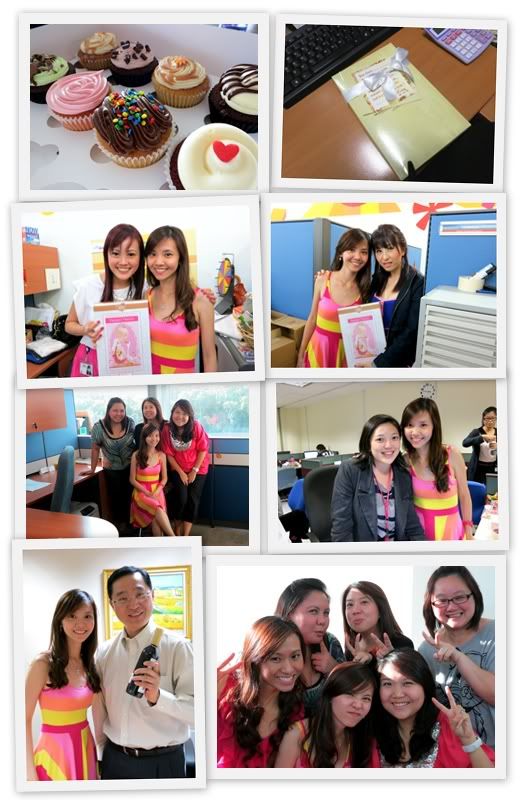 Come the usual knock-off time, I sent out my farewell e-mails to the colleagues and external partners and shut down my laptop for the last time.
Just like that, I close another chapter of my life.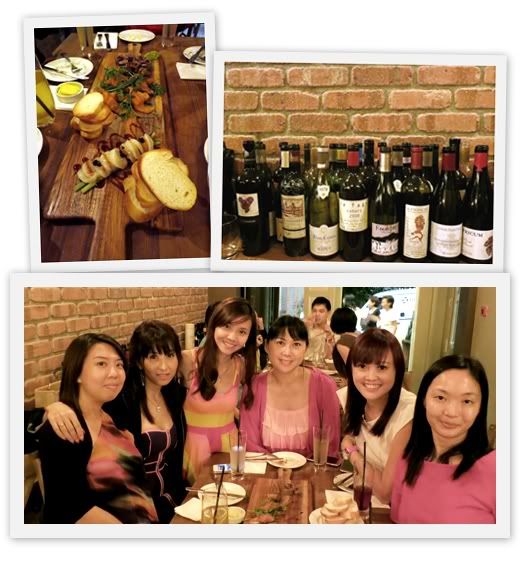 My lovely team – the loveliest, I must say – wasn't going to let it end without a feast, of course. They treated me to a sumptuous dinner of cheeses, seafood and meat at the laid back and chic quarters of Platters on Club Street. We also opened a bottle of Spanish Verdejo and toasted to us, to our friendship and new beginnings :)
After dinner, we adjourned to Le Chocolat Café for coffee and cakes. There was so much laughter that evening. We laughed till our sides hurt and tears rolled down our cheeks, and continued to laugh some more. Sigh, I'm really going to miss these girls and our crazy lunches.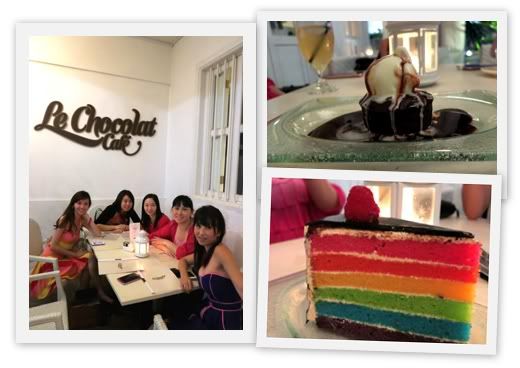 Check out the rainbow cake (didn't taste as good as it looks though)
Even though I will miss the friendships, I am looking forward to new challenges in the new phase of my career and getting my feet wet in an industry I've long wanted to try.
Like I said in my farewell e-mail, "It's not goodbye. It's just see you later."