As with all our trips to Sydney, we try to do something different. I think one can never visit a city too many times; there're always new stores and eateries sprouting up, there's always some place new to explore. It this case, it was Manly, a popular suburb north of Sydney.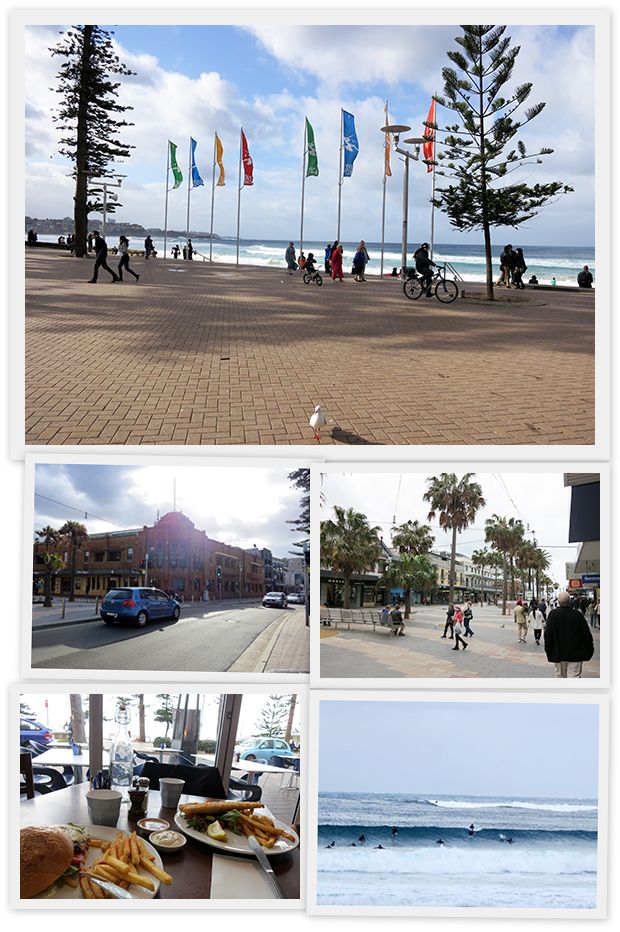 There's no better way to describe Manly than this quote I found on Wikitravel:
Manly – Seven miles from Sydney and a thousand miles from care…
Sums it up perfectly. We had the best afternoon wandering down the quaint, quiet streets, popping in and out of stores, enjoying fish and chips with a view of the Manly beach and basking in the laidback vibe of Manly centre. Despite the chilly weather that day, there were lots of surfers riding the waves – it was quite a lovely sight.
And that's the last of my very belated posts on Sydney. Happy long weekend, all!